The transmission valve body function, repair and troubleshooting.
Your vehicle's transmission has a valve body inside it that's like a hydraulic regulation center controlling transmission fluid which it uses to run a network of spring-loaded valves, servo pistons and check balls. The shift valves determine when to shift gears. The shift valve receives pressure by the governor and the throttle valve which are supplied with fluid by the pump which is sent to circuits.
By using clutches and bands with fluid going into them it uses fluid pressure to regulate which of them open and close and as the engine's RPMs change the pressure. The ECU or TCU regulate these valves. If the car's RPMs rev up the shift valve will let the automobile accelerate before it would normally shift. As speed increases, pressure increases depending on how fast the vehicle accelerates. This dictates how quickly an automobile will shift knowing if the driver wants to go quick or is just driving at a slow pace which the transmission will up-shift quicker.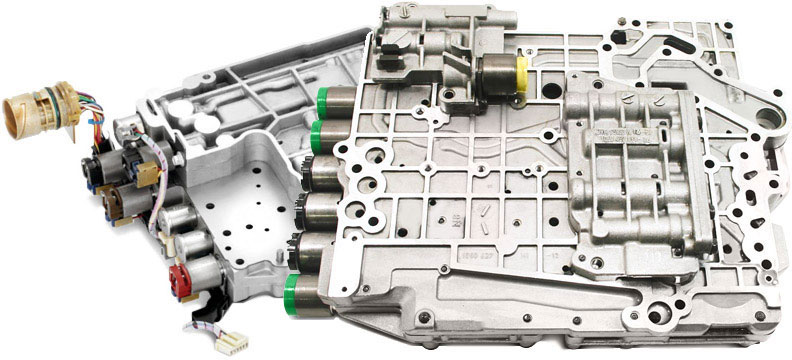 If your car cannot shift into gear then a valve body or components inside may need replacing. We can diagnose this problem at A One Transmissions in Stuart, Florida. The normal function of shifting gears, or even reverse is adversely affected by a faulty valve body. We will give you a fair price for parts and labor to disassemble parts and remove the valve body, then install the new valve body and reassemble parts. We will test the transmission thoroughly and other parts of your transmission including fluids to make sure your vehicle is ready for many miles to come.